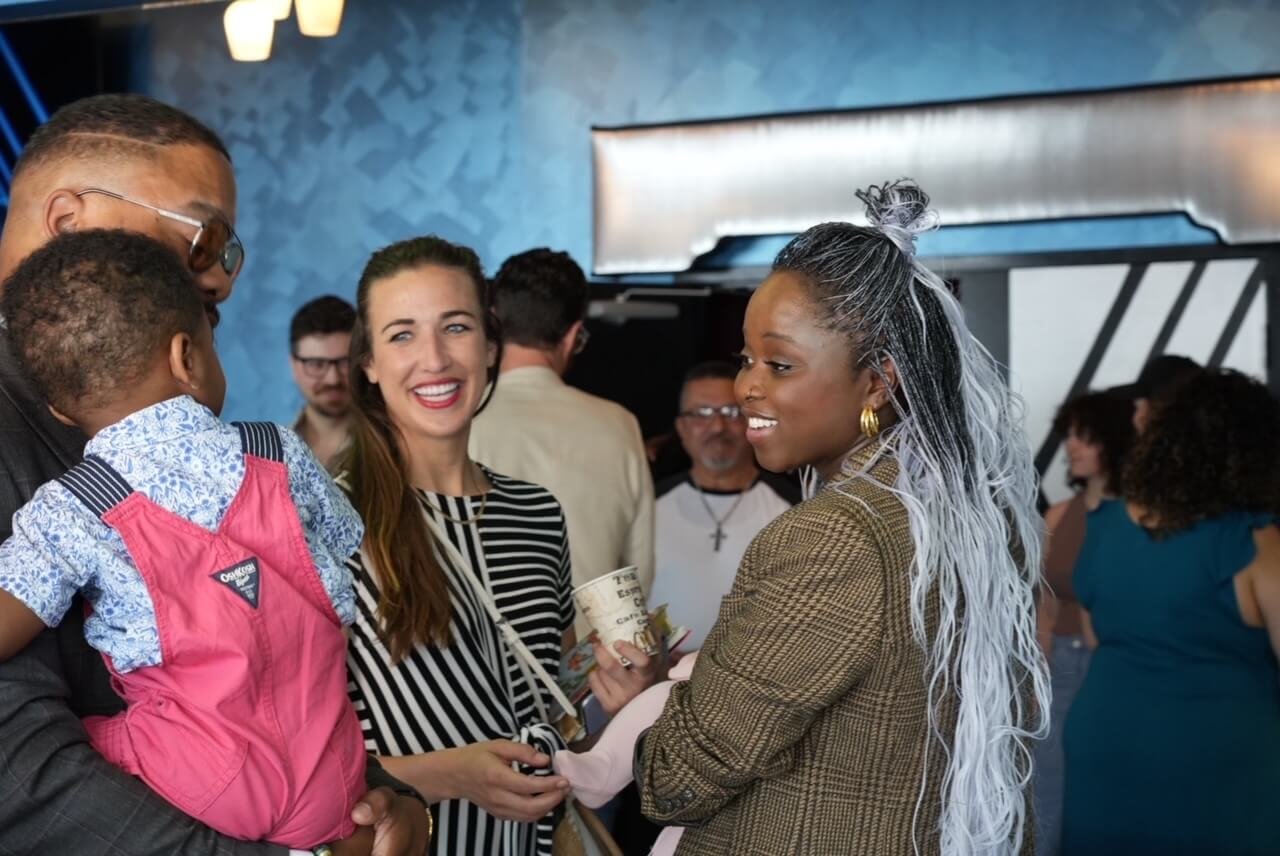 Elan Church In Naperville, IL
A non denominational church in Naperville, Illinois with a passion to worship Jesus & bring the Kingdom of Heaven to earth.
Good Friday and Easter Sunday Services at Elan Church
If you are looking for a church service on Good Friday (April 7) or Easter Sunday (April 9), we've got you covered. Click the button below to find out more about Easter at Elan Church.
Sunday Services (In Person)- Sundays @ 11 AM CT at Center Stage Theater in Naperville, IL
Sunday Church services in Naperville, IL are now happening weekly. If you are looking for a non denominational church or a church in Naperville, then plan your visit using the link below and we'll send you the details. Even if Elan Church isn't the right fit for you, we'll introduce you to one of the other incredible Naperville churches in this area.
Sunday Services (Online)- Live on Sundays @ 11 AM CT on YouTube
If you are looking for an online church service, then plan your visit by clicking the button below. Currently, we offer a live YouTube Church Service on Sundays at 11 a.m. CT. During the Elan Church Online Service, you can experience live worship, teaching, and prayer. To join live on YouTube, go to the link www.elan.church/live.
Community Groups (midweek)
Want to grow in your faith, build better friendships, and meet some incredible people? If so, then join a Community Group near you.
Give Now
See What God Can Do Through Your Generosity! If you would like to give to Elan Church in Naperville, click the GIVE NOW button below.
Find Out More
To find out more about Elan Church's Purpose, Mission, Values, Leadership, and Beliefs, check out the About page.
Stay Connected on Social Media
Elan Church is a Holy Spirit-led, Christian, non denominational church located in Naperville, IL. While many of the people who call Elan Church home live in Naperville, there are many others who live in the surrounding areas and all across Chicagoland. These areas include Aurora, Plainfield, Chicago, Bolingbrook, Wheaton, Downers Grove, Oswego, and other areas all across Chicagoland. For those who live outside of this area, we also have online church services on Sunday mornings.